Consulting
Success brokers.
Why is Coaching and Consulting the #1 Results Strategy in Business Today?
It's simple. The dynamic duo of coaching and consulting generates the power to amp up performance. With our unique synergy of integrative coaching and business consulting, Kappa Source produces results greater than typical coaching or consulting firms.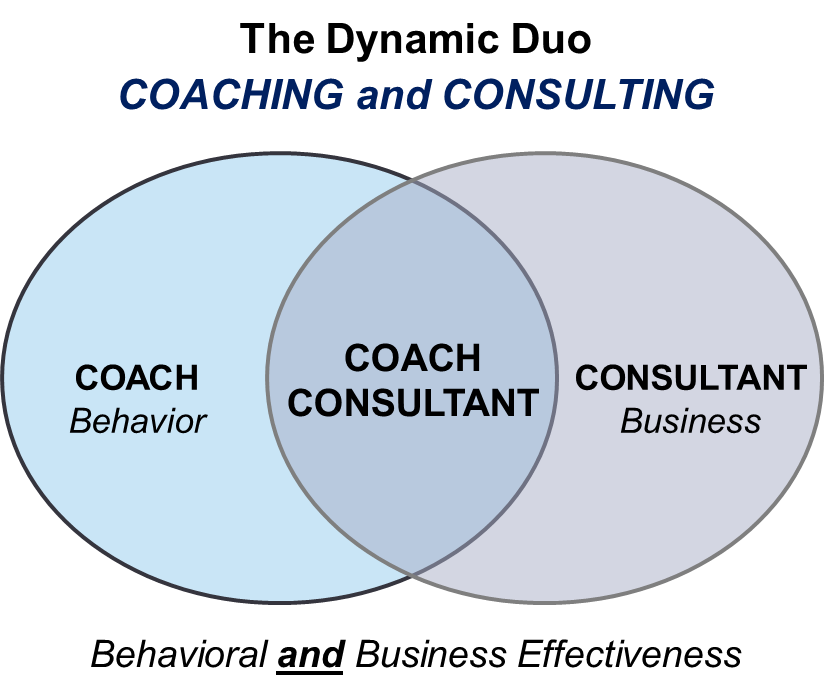 Coaching and consulting are mutually reinforcing. This powerful combination is the most effective way to increase performance quickly. When our clients need coaching, that's what they get; when they need advice, they get that too. Our clients receive the benefit of years of practical business experience and specialized coach training. We deliver what they need, when they need it.
We're consultants AND coaches. Our proven blend delivers breakthrough performance. Coaching and consulting is a partnership made in business heaven! The dynamic duo…working together at Kappa Source.
Why Kappa Source?
Experience, customization and personalization! Kappa Source works with the best, providing high performance programs and services tailor-made to suit your needs. Our unique synergy of business consulting and integrative coaching makes us uniquely qualified to provide comprehensive solutions, giving us a distinctive edge over any competition. We're extraordinary diagnosticians. We'll analyze your situation and prescribe a high performance solution that promises to exceed your expectations. We create success. Guaranteed.
It isn't business as usual.
It's the Next Big Idea! The Coach-Consultant, positioned to meet today's business needs.
Check out this interview: Collaboration Secrets, Anne Collier, CEO of Arudia & Debbie Charlton CEO of Kappa Source
Team Development
Leverage diversity. Create synergy. Magic.
Introducing a Revolutionary Approach to Team Success!
Are you struggling to get your people to work together effectively?

Has your team been working for months with limited results, or unable to make the necessary decisions to move forward?

Do they moan and groan about the time they're wasting in team meetings?

Do their only solutions involve removing other team members or changing the scope of the work?
Getting people to work well together can be a challenge. Statistics show that
team members spend more than half their time in meetings, and that much
of that time is wasted. Many teams continuously deal with ongoing conflict,
habitual miscommunication, and performance far below potential.
New Situations call for a New Approach…
High Performance Teamwork is the solution to mediocre teamwork. This Kappa Source flagship program results in a team that is aligned from top to bottom, connected by a shared set of principles, common vocabulary, and rules of engagement that dictate how individuals within the organization have agreed to interact with one another.
High Performance Teamwork allows for the full participation of all team members, and produces the strongest and best solutions. Decisions are inherently stronger because team members provide a variety of perspectives and share those perspectives freely and safely. High Performance Teamwork is about excellence in interaction.
The success of today's organization depends on the success of its teams. Nothing generates success like success. Guaranteed.
Effective teams are an asset few organizations can afford to be without. Contact us about High Performance Teamwork now!
Strategic Development
What's your plan?
Are you Planning to Succeed?

Strategic plans are created to map out how an organization will reach its goals on the way to achieving its vision. The plan acts as a shared guide for the entire organization. It also serves as a systematic, management tool for problem solving, market planning and product development. Its value lies in its ability to align the efforts of the organization, as a whole—people, process and technology. It creates The Strategic Organization.
Strategic plans vary widely in scope and content. Strategic development includes only the elements your organization needs. The simpler the plan, the greater the likelihood it will be used to successfully guide the organization.
What are the benefits?
Kappa Source's stategic development helps companies create alignment by breaking down silos, integrating systems, and coordinating business activities. Strongly aligned companies have a shared vision of what they want to achieve and why. A good strategic plan is the smart way to reach objectives with the least amount of wasted effort or cost.
Strategic development is designed to generate thought-provoking conversations and inspire exciting ideas. We make planning success as enjoyable as achieving it!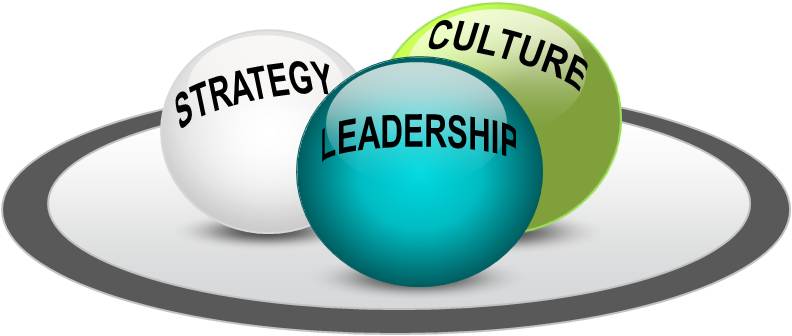 See The Strategic Organization for details on Strategic Planning and Development.
Strategic Business Alignment
Simple. Straightforward. Successful.
Are there weak links in your organization?
The world has become a different place. We live in a state of constant change—a permanently 'unsteady state'. A continually changing environment offers endless opportunities. Companies that are ready to take advantage of these opportunities will flourish. Successful organizations, in the long run, are those that learn to continuously adapt to change. Those who create an agile, strategic organization.
Kappa Source collaborates across teams, departments, and organizations to align and synchronize groups around a shared vision and core ideology. We look beyond the boundaries of a single area and explore the organizational system as a whole. This integrative approach institutionalizes company strategy and allows an organization to maintain its direction and focus, even during times of change.
Create the right organization to deliver on strategy…
Synchronize your leadership team

Engage employees with a compelling vision

Cascade communication in a clear and consistent way

Build cohesive teams

Align human systems

Coach leaders for alignment and consistency
When everyone in your organization focuses on common goals, describes the same vision, and tells the same story, you're creating a powerful momentum that pulls you toward the results you want. Kappa Source designs solutions to meet 21st century challenges in a flexible and strategic way. We know that success depends on aligning the way people work.
Strategic Business Alignment connects leadership vision to managerial execution to employee performance across an organization. It aligns resources through the processes and systems that drive human behavior. The 'parts' have to work as a 'whole' in order to maximize resources and achieve sustainable high performance. Kappa Source Strategic Business Alignment is about people, aligned with a shared vision, and engaged in the process of achieving it. Simple. Straightforward. Successful.
Work smarter, not harder! Align your business for success. Call us or complete our

online form

today!
Organizational Change Management
It's here to stay.
Managing the People Side of Change

Successful Change, Organizational Change Management program, is designed to resolve the people issues related to large scale change. Successful Change mobilizes employee engagement, builds support for the change, and manages resistance to the change. Research shows that if these issues are successfully addressed, there is a significant increase in the level of the success achieved by the project overall, maximizing the realized return on investment.
What is Organizational Change Management?
Organizational Change Management (OCM) is a structured process and set of tools for managing the people side of change. It's the systematic management of employee engagement and adoption of organizational changes to achieve desired business outcomes. OCM is:

A process used to manage the people side of system, process and organizational changes to achieve project objectives.

A competency applied by managers/business leaders to help employees through the transition from the current state to the future state.

A strategic capability to increase the organizational change capability and to accelerate changes within the organization.
OCM is not just communication and training. It's not just managing resistance. Effective organizational change management follows a structured course of action and uses a holistic set of tools to drive successful individual and organizational change. Ultimately, OCM focuses on how to help people embrace, adopt and apply the changes (both process and technology) in their day-to-day work.
Why Organizational Change Management?
Studies show that projects using effective organizational change management processes and tools had a much higher probability of achieving their objectives--on time and on budget. Applying OCM can directly impact:
Speed of adoption: How quickly the change is adopted into the organization and how well the project stays on schedule

Utilization rate: The overall level of participation and ultimate utilization of the new processes, tools and job changes

Proficiency: How employees perform in the new environment and the extent to which they are achieving the expected performance levels
When the people side of change is poorly managed, projects fall behind schedule, fewer employees engage in the change, and proficiency levels are lower, meaning the projects deliver a lower ROI.
Talent Management
Dream big.
Unleash the Power of your People!

| | | |
| --- | --- | --- |
| Talent Management is a comprehensive strategy that includes: recruitment, retention, development, and succession planning. It refers to the skills of attracting highly skilled workers, of integrating new workers, and developing and retaining current workers to meet | | business objectives. When done well, it ensures that the right employees are in the right jobs with the skills and support they need to succeed. Talent Management delivers a simple fundamental benefit for any organization—talent drives high performance. |
Alignment with corporate strategy
| | | |
| --- | --- | --- |
| In order for organizations to gain competitive advantage, they need to develop a strategic approach to Talent Management that suits their business and gets the best from their people. The value of a tailored, organization-wide Talent Management process is that it provides a focus and direction for investment in human capital and places the subject high on the corporate agenda. | | Ensuring that the talent strategy is closely aligned with the corporate strategy must be a priority. Strategy from the business perspective must feed into a Human Resources forecast which can help shape an organization's tailored approach to Talent Management. |
What are the benefits?
The business case for taking a strategic approach to talent management is strong and persuasive. CEO's as well as HR Directors are now likely to number Talent Management among their key priorities because it…
Enhances employee engagement

Improves retention; builds bench strength


Ensures strong succession planning

Eases employee transitions


Supports the organization's strategic direction

Aligns people development directly with corporate goals

Research has proven that organizations using Talent Management strategies and solutions exhibit higher performance than their direct competitors and the market in general. Leading companies invest in Talent Management to select the best person for each job because they know success is powered by the total talent quality of their workforce. Talent Management is not an end in itself. It's not just about developing employees or creating succession plans. It exists to support the organization's overall objectives. Talent Management is a business imperative, necessary to create highly responsive, high performance, sustainable organizations.
A new model…
Companies engaging in a Talent Management strategy shift the principal responsibility of employee development from the human resources department to all managers throughout the organization. To be successful, managers must fully understand and embrace their role as talent leaders in the areas of attracting, developing, transitioning and retaining employees.

In this new model—instead of being the owners of processes, forms, and compliance—HR becomes the strategic enabler of Talent Management processes

that empower managers and employees while creating business value.

Kappa Source works together with Human Resources and company leadership to create a simple, consistent structure designed to enable managers, and to empower employees to share responsibility for planning and developing their own careers. We provide leaders the direction to help employees clarify expectations, identify development resources, and tap into their natural strengths and interests.
Career Coaching
Coaching enhances an employee's ability to effectively focus on making the changes and decisions needed to achieve desired outcomes. Career coaching helps employees expand their awareness of strengths and preferences, define next steps, and synchronize their career planning with company needs. Employees, who establish an inspiring career path, appreciate the opportunity to learn and grow, and are more likely to become peak performers. Both employees and business win.
Kappa Source Talent Management components include:
It doesn't make any difference whether the product is cars or cosmetics. A company is only as good as the people it keeps.
--- Mary Kay Ash, Mary Kay Cosmetics
Succession Planning
Align your stars.
Want Insurance for your Company's Success?
Invest in leadership continuity...
These days, most companies are running 'lean and mean'. Tribal knowledge is often held by a less than optimal number of people, even though loss of that knowledge could have a devastating impact on a company's success. Developing and retaining talent to ensure successors are ready to move into vacated positions is the only way to ensure continuity and minimal loss of productivity, and to preserve important pieces of your company's cultural make-up.
Many companies express concern about their lack of bench strength. They are very worried that they lack sufficient "ready now" candidates to replace planned & unplanned losses of key leaders. As a result, the future continuity and performance of the business is at risk. Yet, these same companies have been doing succession planning for years. On average, executives give their succession planning process a grade of C+, and their execution of succession plans a grade of D. If you are among the companies who are not happy with the impact of your succession planning process, you have plenty of company.
It's about being prepared…
Companies that identify, build, retain and optimally deploy strong talent as part of a robust Talent Management system have a distinct leadership advantage. Succession Planning is an integrated part of that system. It's part of a broader plan for overall talent management and career development across the organization. It's Succession Planning and Development.
Plans don't develop anyone — only development experiences develop people. Many companies put more effort and attention into the planning process than they do into the development process. They sometimes create a false sense that the planning process is an end in itself rather than a precursor to real development.
Contemporary systems no longer think just about the replacement of talent, but also focus on development. The best systems are development oriented, rather than simply replacement oriented. Succession planning does the job of monitoring the succession process, enabling the company to ensure that the right people are moving into the right jobs at the right time and that gaps are being spotted early on.
It's also easy to take a narrow approach to succession planning by focusing only on the key senior management positions. For succession planning to be effective, an organization needs to think about proactive planning up and down the entire leadership pipeline. Companies also need to take into account the career aspirations of the employees. Fundamental to the succession development process is an underlying philosophy that top talent in the corporation must be developed both from a succession and career development perspective for the long-term success.
Survey says...
Surprisingly, research indicates many succession planning initiatives fall short of their intent. "Bench strength" remains a stubborn problem in many, if not most, companies. However, with clear objectives and the right template, succession development is much easier to sustain. Once it becomes part of the company culture, the benefits realized will exceed those associated with succession planning alone.
Critical Success Factors
Solid Understanding of Talent Needs

Strong, high performing talent in pivotal roles (strong bench)

Comprehensive, targeted data on talent

Robust approach to develop talent

Effective acceleration of development and readiness

Well managed talent reviews and decisions

Retention of critical talent (career development)
Why Kappa Source?
Kappa Source delivers the process necessary to anticipate and plan for leadership roles within your company. Our coach-consultants work with Human Resources and company leadership to ensure they effectively determine leadership position competencies and identify and develop possible successors.
We coach company leaders to effectively provide high potentials with the appropriate development experience to prepare them for present and future opportunities. We also coach high potentials in both career development, based on strengths, preferences, and values, and transitioning into new positions quickly and effectively.
Succession Planning ensures the right people, with the right skills, in the right seats, at the right time. Kappa Source makes sure you're prepared for success. Below are some of the ways we do it:
If not now, when? Let Kappa Source help you put Succession Planning to work for you. Contact us today.
Customer Focus
Where's yours?
Are you Making the Most Out of Every Customer Transaction?
How can your business rise to the top in today's competitive marketplace? Imagine if every person and every department in your company was intent on creating value, solving problems and being customer-focused, whether those customers were internal or external. Productivity would increase, team dynamics would improve, customer complaints would go down, and revenues would climb.
Customer Focus teaches your staff to become adept at understanding the needs of customers and to respond to those needs with cost saving, revenue generating solutions. The front-line employee is often the customers' first, or only, customer facing representative. Making it possible for them to be as effective as possible can make the greatest contribution to your bottom line.
What are the benefits?
Customer satisfaction and loyalty is largely determined by the quality of the customer experience. Kappa Source knows what it takes to create an effective customer focused culture that is aligned with your company vision and business objectives. Our coach-consultants have extensive experience in customer sales, service and support.
We work with your team to:
Establish a framework for employee empowerment

Apply effective coaching and feedback skills

Gain employee buy-in and commitment
Who is it for?
Customer Focus is for organizations that understand customer service is what differentiates their business from any competitor. Customer Focus enables you to earn and retain the respect, confidence and loyalty of your customers. This requires employees who understand the company's trategy and direction, and appreciate the importance of the role they play in its success. A customer-focused culture creates loyal customers. Loyal customers are your key to profitability and long-term success. Every employee. Every customer. Every time.
Why Kappa Source?
Experience, customization and personalization! Kappa Source works with the best, providing High Performance programs tailor-made to suit your needs. Our unique synergy of business consulting and integrative coaching makes us uniquely qualified to provide comprehensive solutions, giving us a distinctive edge over any competition. We create success. Guaranteed.
It isn't business as usual.